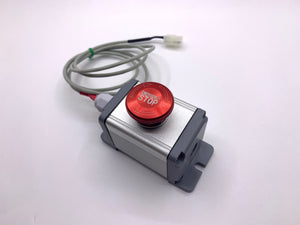 Emergency Stop for the Mark 7 Evolution Reloading Press
High Quality Aluminum Shell and Button
Replaces Remote Stop in port 6.
Shielded wire

Push Lock, Turn to Release

Mark 7 Software will allow the machine to be restarted after REMOTE STOP has

been activated. Always make sure to reset the emergency stop button before resuming reloading.